Flu shot special offer gleneagle medical clinic
Flu Shot Special Offer from Gleneagle Medical Clinic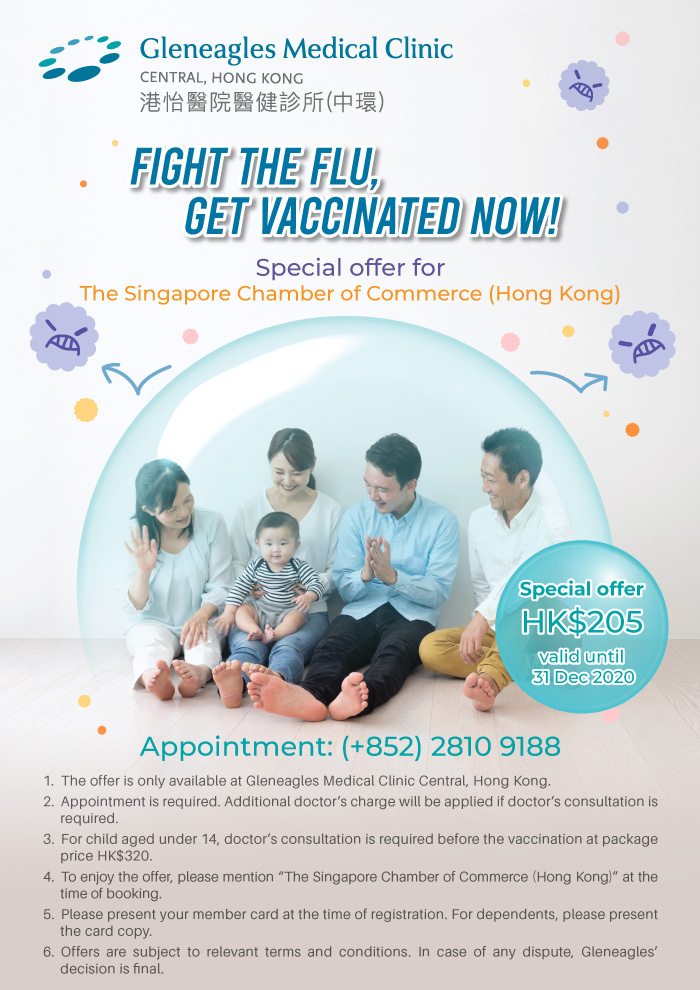 Flu Shot Special Offer from Gleneagle Medical Clinic
Valid Till
31 December 2020
Dear Member

Flu season is here once again.  To help our members to get themselves vaccinated, SCCHK  has worked with Gleneagles Hospital Hong Kong to offer to all SCCHK members special rate on Flu Vaccination with consultation. 
The special offer will be given on presentation of SCCHK ID and membership card.  This promotion will be valid till 31 December 2020
Please see the attached flyer for further information.
Thank you.